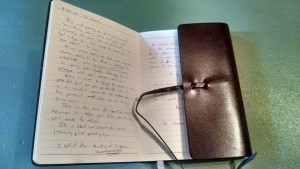 He was an exceptional father. The kind of dad that most of us wished we would have had growing up. He adored his girls the way every father should. The love he had for them was powerful. You could see it in his eyes, hear it in his voice, and tangibly feel it when you were around him.
From the moment he laid his eyes on them, they had him wrapped around their little fingers. He was spell bound. When they were young, Mike used to tell me he needed to "practice" saying NO to them so that he would not spoil them. I didn't think that love could spoil a child, but if it could… they were definitely spoiled.
On this fourth Father's Day since my husband went to heaven, it is good to pause to remember and honor what a wonderful dad he was to our two beautiful daughters. Mike was their papa. To him the title of "daddy" was too ordinary and "father" was too stuffy, so he came up with "papa". He was the papa bear and they were his cubs. Mr. Smith (a term of respect) was so proud of his daughters and he loved to spend time with "the girls" as he affectionately referred to them.
I have so many sweet memories of Mike with the girls. Reading "Pickles the Fire Cat" (their favorite book – he must have read it a thousand times) taking them fishing in the lake (he used pieces of hotdogs for bait…that was the secret to catching LOTS of fish and QUICKLY so that the girls would not get bored – although boring is NOT a word anyone
would have ever used to describe Mike), taking them for bike rides, teaching them how to build a proper fire, eating big bowls of ice cream (covered with chocolate syrup, whipped cream, and lots of peanuts) and his favorite… dominating the girls in board games. Mike
did not believe in going "easy" on the girls and "letting" them win. Even worse was when he would win. He would ask the girls "Who is the master?" and they would have to say "You are, Dad" and he would hold up an "M" on his forehead with his fingers. Obviously, I was the one who had to teach the girls good sportsmanship.
Mike couldn't wait to get home from work to see them. Sometimes, when he would go to his office at the church he would take them along with him and they would sit and read or color. When Mike had flying trips that he could take them along with him, they would pack a bag and go. The best part was that they got to sit up in the cockpit beside their dad. I can still picture their little heads with those big heavy headsets on…precious!
Mike took his role as spiritual leader of our family very seriously. He was the coach and we were the Smith Team. We had individual roles and responsibilities, but we played together as a team. We were a foursome of unique players, but we all wore the same Smith jersey. As the spiritual coach, Mike understood that the outcome of our daughters' lives would be directly related to how we treated them in the home, what values we taught them, how we leaned on God for direction and purpose, and what deposits of love we made into their
forming identities. I respect Mr. Smith for stepping up to the plate and being an intentional influence on our girls.
Recently, I retrieved Mike's prayer journal from its safe spot in the locked firebox. He started writing in this book about a year and a half before he died. Little did any of us know what a treasure that journal would become to us just a short time later. As I glimpsed
through his notes, I couldn't help but smile.
The prayers were straight from his heart; simple, but profound. Mike prayed for his girls to be rooted in the riches of God's goodness and the grandness of His grace, for them to know the matchless and ever-faithful love of Jesus, and for the Holy Spirit to guide and
empower the girls for their whole lives.
You see, Papa prayed and God is still answering. One thing is for sure…this mama is forever grateful for the power of papa's prayers.